Navigating Cultures - Understanding Danish Humour
---
Date and time
Tuesday 28. November 2023 at 18:30 to 20:30
Registration Deadline
Monday 27. November 2023 at 23:30
Navigating Cultures - Understanding Danish Humour
---
Event Description
Navigating Cultures - Understanding Danish Humour!
Danish humour is a big part of daily life in, both in professional settings and in private spheres.
Too often, we have heard stories of humour gone wrong. Misinterpretations, assumptions, and even conflicts can be the outcome of intercultural humour misunderstandings. 
The aim of this interactive talk is to raise awareness and gain insights into the world of Danish humour. Prof. Lita Lundquist and Kathy Borys Siddiqui will shed light on Danish humour, how to decode it, and hopefully enjoy it. 
Together we will cover the following topics: 
National Humour and Identity 

Misunderstandings and assumptions around Danish humour – National and International Perspectives

Understanding Danish humour
Speakers: Prof. Lita Lundquist and Kathy Borys Siddiqui. 
Free of charge to participate - sign up to receive your online link a few days before the event.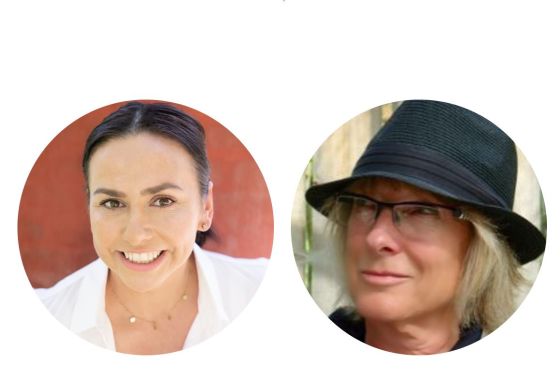 About the speakers: 
Lita Lundquist is professor emeritus at Copenhagen Business School. Author of numerous books on language and communication, she has since 2014 focused her research and energy on the study of humour, especially Danes' use of humour.
In fact, in an international perspective, Danish humour is often perceived as rude, 'in your face', offensive and hurting. How come? You'll find examples and explanations, rooted in particularities of the Danish society and the Danish language, in two recent books: Humorsocialisering. Hvorfor er danskerne (ikke) så sjove (som de selv tror)? (2020), and Danish Humour – Sink or Swim (2023) – coauthored with Helen Dyrbye, author of Xenophobes' Guide to the Danes. 
Kathy Borys Siddiqui has lived in 4 countries and on 2 continents. Growing up as an immigrant and a cross-cultural kid she was able to discover a multicultural world that shaped her into the person she is today. As an adult she experienced life as a re-pat as well as an expat and she is not a stranger to the challenges and opportunities that life abroad offers.
Just when she least expected it, she met her Danish husband and once again packed her life in boxes and set off to live the happily ever after in the land of the Vikings and Hygge. 
Kathy has been able to combine her passion and profession as an Intercultural Trainer, owner and founder of Active Action, public speaker and facilitator. Kathy is an Intercultural trainer focused on the attraction and retention of highly skilled internationals. She specializes in intercultural awareness & communication, cultural transition and adaptation, as well as emotional resilience and well-being.